<![if !IE]> <![endif]>

Akrus GmbH & Co. KG
Otto-Hahn-Str. 3
25337 Elmshorn
Germany
+49 4121 791930

+49 4121 791939

List of product entries
This exhibitor shows the following products and commodity groups:

Company & products
Company
Company profile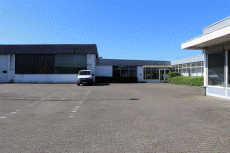 Company portrait
Akrus Medical technologies- for more than 75 years competent, reliable, market leading, worldwide

Akrus, founded in 1946 develops and manufactures technically advanced and innovative medical devices in Elmshorn/Germany. These products are being exported to more than 80 countries.

Creative solutions and highly specialized medical devices, designed to support medical procedures and applications are drafted and designed on state-of-the-art CAD systems. The ergonomic benefits of the medical devices for medical staff and patients are getting more and more important in addition to functional features. Many useful accessories are available to support the surgeons during their procedures.

State of the art CNC machines, and well-trained staff assure a continued high-quality level in manufacturing.

Looking back at more than 75 years of experience and a very rapid growth in certain medical segments has led Akrus to establish themselves as a successful manufacturer in certain market niches worldwide.
Products
SC 5010 mobile surgical table
ak 445 doctor stools