<![if !IE]> <![endif]>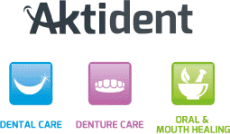 Aktident - REGO Pharma
Stuttgarter Str. 5
86154 Augsburg
Germany
+49 8214504350

+49 821 45043511

List of product entries
This exhibitor shows the following products and commodity groups:

Company & products
Company
Company profile
Company portrait
We as REGO Pharma have been a reliable partner and supplier for decades in manufacturing high quality products for medical technology and OTC-Products.

Below you will find our range of Aktident products, which will enhance and improve your company's business performance:

Blue Product Group: Oral and Dental Care
Aktident blue group contains interdental brushes for healthy smile.



Purple Product Group: Denture Care
Aktident purple group is a full range of denture care products for solving of denture user problems and gives excellent comfort for denture users.


If you need more information of our Aktident products please check our website www.aktident.com.
Products
Blue Product Group: Oral and dental care
Purple Product Group: Denture Care