<![if !IE]> <![endif]>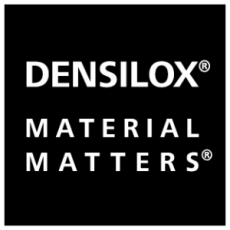 CeramTec GmbH
CeramTec-Platz 1 -9
73207 Plochingen
Germany
List of product entries
This exhibitor shows the following products and commodity groups:

Company & products
Company & products
Company & products
Company portrait
The CeramTec Group is a world-wide manufacturer of advanced ceramics with an annual revenue of about €550 million and more than 3400 employees in 20 production sites.

The Medical Products Division within CeramTec has more than 45 years of experience in the development and manufacturing of ceramic orthopedic and dental implants. The brands BIOLOX® (specific to orthopedic implants) and DENSILOX® (specific to dental implants) are synonymous with expertise in ceramics and the most stringent production quality based on modern technologies such as ceramic injection molding. Recently, CeramTec expanded its dental portfolio with the brand ZERAMEX® by acquiring the Swiss specialist for ceramic dental implants, Dentalpoint AG. Since 2017 CeramTec has also been developing and producing ceramic components for veterinary medicine - known under the brand VERILOX®.

The exceptional material properties of ceramics provide great performance potential for applications in medical technology beyond implants. Because of this, CeramTec's advanced ceramics are also produced for use in medical equipment, for example in applications for ultrasonic therapy.

CeramTec is a strategic partner at the interface between materials and clinical applications. In close collaboration with our customers, CeramTec develops innovative designs and offers value-added services from R&D and Regulatory to large-scale production and sterile-packed products.