<![if !IE]> <![endif]>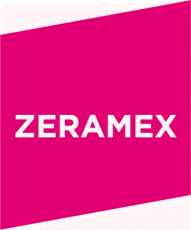 Dentalpoint AG
Bodenäckerstr. 5
8957 Spreitenbach
Switzerland
+41 44 5424170

+41 443883639

List of product entries
This exhibitor shows the following products and commodity groups:

Company & products
Company
Company profile
Company portrait
Dentalpoint AG, founded in 2005 with the strong Zeramex brand, is a Swiss manufacturer and global market leader in the field of metal-free, two-piece ceramic implants.

The registered trademark ZERAMEX® stands for an established all-ceramic implant system, which addresses a growing patient need for aesthetics and long-term biocompatibility.

Dentalpoint's flagship product is the two-piece ceramic implant Zeramex XT. Thanks to reversible screw-retained connection and an unlimited portfolio, it offers you maximum surgical and prosthetic flexibility.

Adrian Hunn holds the position of CEO of the company since 2020. The subsidiary in Germany is Dentalpoint Germany GmbH, located in Loerrach.

In January 2021, Dentalpoint AG became part of the German CeramTec Group, the experts in the field of high-performance ceramics.
Products
Ceramic implant Zeramex XT
Vicarbo screw - twice the tensile strength of titanium grad
Prosthetic options
Patient-specific restorations
Zerabase X adhesive base
Zeramex Scanbody
The Zeramex Digital Solutions center
Docklocs Attachments
Same internal geometry
Surgical flexibility