<![if !IE]> <![endif]>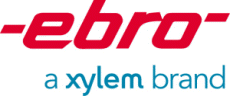 ebro -Xylem Analytics Germany Sales GmbH & Co.KG
Peringerstr. 10
85055 Ingolstadt
Germany
List of product entries
This exhibitor shows the following products and commodity groups:

Company & products
Company
Company profile
Company portrait
Founded in 1968, ebro has specialized in high-quality measurement technology such as handheld measuring devices, thermometers and data loggers in its more than 50-year history. Are you looking for devices and software to measure temperatures, humidity, pH values, oil qualities, pressure and Brix? Then you have found your partner in ebro. From measurement to recording to evaluation, we offer you quality products and solutions tailored to your requirements. ebro® is part of Xylem Analytics and a leading provider of professional measurement technology for the food, medical, pharmaceutical and industrial sectors.
Xylem Analytics global brands have been leaders in the laboratory instrument market for decades and are used daily in more than 150 countries. We work in real partnership with our customers, listen, learn and adapt to individual needs and offer in-depth application expertise that is based on our long history of innovation in instruments and services. Our solutions for analysis, measurement and monitoring help to enable many modern laboratories and industrial processes and to offer our customers the trustworthy and powerful solutions they need to be successful.
Products
SL 3302 Complete Validation Set
LIVE Webinar Prozessvalidierung des Careclave
AL 3305 - Adapter set DAC Universal
Careclave adapter AL 3312
EBI 11-T235 Mini-Temperature Logger
EBI 11-T236 Mini-Temperature Logger
Interface Set SI 3300