<![if !IE]> <![endif]>

GC Corporation
Hongo, Bunkyo-ku 3-2-14
113-0033 Tokyo
Japan
+81 338151815

+81 3 38151751

List of product entries
This exhibitor shows the following products and commodity groups:

Company & products
Company
Company profile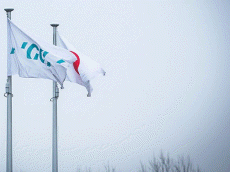 Company portrait
GC EUROPE is the European subsidiary of GC Corporation.

For over 25 years, we have been recognised by both dentists and dental technicians alike as a provider of consistently high quality products that are easy to handle, as well as being capable of delivering the highest service standards to our customers. Our dedication to dentistry continually results in product development that provides value to our customers. We lead the way in glass ionomer technology and are well known for more than 20 years of expertise and progress in the field of gypsum products as well as impression and investment materials. In recent years we have added further strategic fields to our portfolio, in the form of innovative systems and products in Aesthetic Dentistry and Minimum Intervention.

INNOVATION AND SCIENCE

Our goal is very clear - as an innovative company encompassing both tradition and experience, we are dedicated to setting further milestones in dentistry. In our aim to achieve this goal, our primary concern is not simply technical product safety; we are also focused on the safety of people and oral health in particular, naturally always combined with the latest scientific knowledge. It is for this reason that GC EUROPE has provided long-standing support for the renowned Faculty of Dentistry at Leuven University (Belgium), as well as many other centres of excellence.

Through the Toshio Nakao Chair, we promote research into the adhesion of all dental materials. Our objective in this regard is to obtain a better understanding of how dentine and enamel adhesion works and successfully apply this knowledge to the development of innovative products. Following the groundbreaking bonding system GC G-Bond for GC Gradia Direct, this range has been extended by our research department with a number of exciting and well-tested product additions, including flowables or self-adhesive luting cements.

Learn more on https://europe.gc.dental/en-GB/company
Products
EQUIA Forte HT - Bulk fill glass hybrid long term restorative system
Initial LiSi Press - Lithium disilicate glass ceramics
Initial IQ ONE SQIN - Paintable colour-and-form ceramic system!
G2-BOND Universal - The new standard of 2-bottle Universal Bonding
G-ænial® A'CHORD - The advanced universal composite with unishade simplicity
G-ænial Universal Injectable - High-strength restorative composite
G-CEM ONE - The ONE that simplifies all cementation procedures
G-Premio BOND - One-component light-cured universal adhesive
GRADIA PLUS - Modular composite system for indirect restorations
Initial LiSi Block - Lithium Disilicate CAD/CAM Block for chairside solutions