<![if !IE]> <![endif]>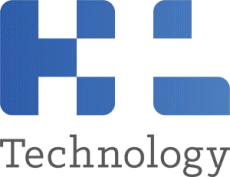 HL Technology SA
Rue Jardinière 153
2300 La Chaux-de-Fonds
Switzerland
+41 32 9259063

+41 32 9259069

List of product entries
This exhibitor shows the following products and commodity groups:

Company & products
Company & products
Company & products
Company portrait
Mission
Hader Solutions is committed to provides the highest quality products, services, and expertise to our partners in order to improve the quality life of all involved.

Value Proposition
Technical Expertise and Education
Customer Experience
Solutions and Lifecycle Support

HADER History – 58 years of innovation
1963 HADER SA is founded by Helmut Hader in La Chaux-de-Fonds, Switzerland. Helmut Hader is the inventor of many prosthetic and attachments solutions that are still valid today.

1980 HADER Corp. is funded in California and step in the US market with the full range of HADER SA innovations.

2000 HADER SA gets its first ISO 13485 certification.

2005 HADER SA starts developing instruments for the Dental fields.

2012 HADER SA starts its venture in the Medical Device fields with the first Torque limiting device for the Orthopedic surgery.

2013 HADER SA and LIENGME SA merges to create HL Technology SA in Switzerland.

2019 HL Technology SA is bought by Theia Holding SA and becomes independent form any large organization.

2021 Theia Holding SA add to HL Technology SA a legal representant in EU for the Medical devices made in Switzerland under the new EU-Medical Devices Regulation. HADER SOLUTIONS & DISTRIBUTION LTD is born.

The company names "HADER" is revived and rebranded in memoriam of Helmut Hader, our historical funder. His values of innovation and quality as well as customer care remains our core values.

HADER SOLUTIONS & DISTRIBUTION LTD. is the "One Stop Shop" delivering high quality, CE marked in conformity with the new MDR regulation, fairly priced implant components, attachments, and specialty prosthetic items in Europe.