<![if !IE]> <![endif]>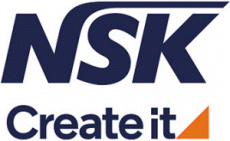 NSK Europe GmbH
Elly-Beinhorn-Str. 8
65760 Eschborn
Germany
+49 6196 776060

+49 6196 7760629

List of product entries
This exhibitor shows the following products and commodity groups:

Company & products
Company
Company profile
Company portrait
It is 90 years since Keiichi Nakanishi founded Nakanishi Manufacturing the
original name of NSK. Over the years, we have drawn on our high-speed
rotational know how to continuously innovate our growing range of dental
equipment. We have built solid trust amongst customers in more than 136
countries supported by our 14 worldwide offices, securing NSK the No. 1 share of
the global market for rotational dental instruments. NSK is a top brand committed
to serving the needs of dental practitioners, technicians and hygienists. Our
continued development offers innovative design and unrivalled quality as well as
outstanding value and performance all of which is supported by NSK's global
sales network and first-class after-sales service. We strive to continue to create
value, to exceed expectations and to become an indispensable partner for our
customers.
Products
Surgic Pro2
iProphy
Ti-Max Z micro Turbine
Varios Combi Pro
Osseo 100+ / Osseo 100
VarioSurg3
Ti-Max Z Serie
S-Max M Serie
Ti-Max Z45L Winkelstück mit 45°-Kopf