<![if !IE]> <![endif]>

Osnrgy Srl
Piazza Giuseppe Garibaldi 9
21013 GALLARATE (VA)
Italy

List of product entries

This exhibitor shows the following products and commodity groups:


Company & products
Company
Company profile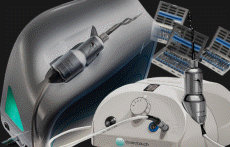 Unternehmensportrait
Osnrgy srl, distributor of the Osseotouch brand, promotes and teaches the use of magnetism in oral surgery by advancing the patents held by Metaergonomica srl, manufacturer of the Magnetic Mallet and the Easyroot surgical instruments.
Osseotouch is a dynamic, cutting edge company with an international focus. Evaluating the markets around the world, it manages and promotes the adoption of its products and strengthens its distributor presence.
Education, innovation and support are the standards for product development and acceptance in the medical field.
A new voice in dentistry, Osseotouch advances its new technologies in innovative ways to stimulate market demand.
Products
Magnetic Mallet
Easyroot