Osnrgy Srl
Piazza Giuseppe Garibaldi 9
21013 GALLARATE (VA)
Italy
List of Products
This exhibitor shows the following products and commodity groups:

Company & products
Products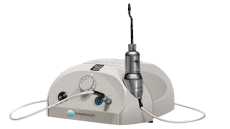 Magnetic Mallet

The Magnetic Mallet is a device designed for oral surgery based on Magnetic Dynamic Technology. It has been designed and patented by Meta Ergonomica srl in Europe and in the United States and it is distributed exclusively by OSNRGY srl worldwide.
The device consists of a compact central unit with the reduced dimensions of traditional micro-motors with a single control knob for the selection of 4 available force settings and a handpiece.
The Magnetic Mallet's Plus handpiece is now standard with the unit offering 30% more force than in the previous model making the Magnetic mallet more effective in all procedures that require greater force such as in the management of cortical bone or in the extraction of ankylosed teeth.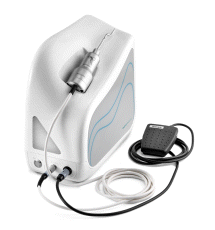 Easyroot

Osseotouch's solution to more conservative and atrumatic dentistry was designing Easyroot, using the new Magnetic-dynamic technology . It is a big step forward compared to manual instruments .

It moves, replaces, re-shapes and condenses the bone. It never removes the bone, leaving soft tissues untouched.

The Magnetic-dynamic impulse delivers much more force than manual tools. This means increased effectiveness during a procedure.

The kinetic energy forces are delivered precisely to the treatment area limiting dispersion to the craniofacial mass. This level of precision provides more comfort for the patient during the procedure

<![if !IE]> <![endif]>