<![if !IE]> <![endif]>

Photocentric Ltd.
Cambridge House Oxney Road 1
PETERBOROUGH PE1 5YW
United Kingdom
+44 1733 349937

+44 1733 349949

List of product entries
This exhibitor shows the following products and commodity groups:

Company & products
Company
Company profile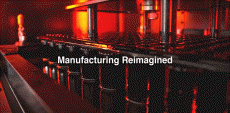 Company portrait
Innovators in Photopolymer and inventors of LCD 3D printing!

Since 2002 Photocentric have been at the cutting edge of innovation in Photopolymer, manufacturing a wide variety of materials that harden in light.

Patent holders in visible light curing technologies, over the last 20 years we have supported (and innovated) a broad range of applications. Whilst many have followed, we remain at the forefront of innovation, delivering a new vision of manufacturing free from the constraints of tooling.
Products
LC Magna
LC Opus
LC Magna