<![if !IE]> <![endif]>

Sisma spa.
Via dell'Industria 1
36013 PIOVENE ROCCHETTE (VI)
Italy
List of product entries
This exhibitor shows the following products and commodity groups:

Company & products
Company
Company profile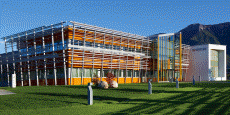 Company portrait
SISMA, since 1961, designs and produces in Italy a futuristic selection of production solutions, specifically studied for the dental field: LM-D manual laser welding systems and EVERES, the new range of professional DLP 3D printers.

A fully digital workflow is finally reality! The clinician, the dental technician and, most importantly, the patient, can rely on predictable treatments, allowing a reduction in time and costs, assuring the best quality and accuracy.

Within this workflow, the role of our EVERES 3D printers assumes a considerable importance for the production of artifacts such as models, gingiva, dentures, surgical guides, crowns and bridges for temporary and permanent restorations.
Products
Products
Products