<![if !IE]> <![endif]>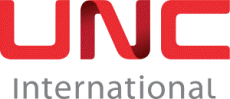 UNC International
Digital-ro31gil 20
8380 Seoul
Korea, Republic of
+82 28647715

+82 28648813

List of product entries
This exhibitor shows the following products and commodity groups:

Company & products
Company
Company profile
Company portrait
We at U&C International, specialized in manufacturing and selling Dental Zirconia CAD/CAM block.

Our product/service is the best and we always provide good products in a timely manner. And we consist of experienced experts, and exports high quality products on the basis of the trust given by our customers and based on the trust and belief, we do our best to be a leading company that Dental Zirconia CAD/CAM block.
We are the most popular dental Zirconia manufacturer in Korea, which is growing rapidly and occupies 40% of the domestic market
because we provide competitive prices and excellent quality products that can be delivered quickly. And now we have exported world wide, to markets in Amercian, Asian, European countries etc.
Products
EVEREST MULTILAYER(AT/PT), ZIR GUIDE
Razor 800/1100/1300/CAP & U&C Liquids