<![if !IE]> <![endif]>

ZHONGHONG PULIN
No.87, Hao Miao Building, Kechuang Sixth Street
101111 Beijing
China

List of product entries

This exhibitor shows the following products and commodity groups:


Company & products
Products
Disposable Nitrile Gloves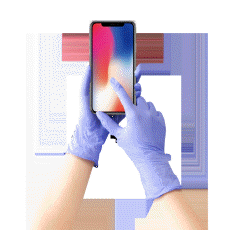 Suitable for medical examination, food touch and industry. Different colors and specifications possible. Powder-free.
Material: NBR (synthetic rubber, the main components are acrylonitrile and butadiene)
Advantages:
No protein, no natural latex ingredients, no allergies, degradable, and can add pigments.
Versatile for left and right hands, good pulling force, strong and durable.
Disposable Vinyl Gloves
Disposable NitriTec Vinyl Gloves