<![if !IE]> <![endif]>

Zubler Gerätebau GmbH
Buchbrunnenweg 26
89081 Ulm
Germany
+49 73114520

+49 731 145213

List of product entries
This exhibitor shows the following products and commodity groups:

Company & products
Company
Company profile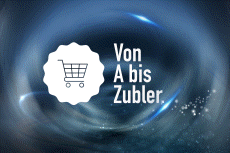 Unternehmensportrait
Seit 1978 ist Zubler im Bereich der Dentalgerätetechnik tätig und mittlerweile in über 70 Ländern vertreten. Die eigenständige Entwicklung und Fertigung von Elektronik und Mechanik ermöglichen die Herstellung innovativer, maßgeschneiderter Geräte aus einer Hand. Schöpferisches Denken, Mut und das Vertrauen, in gemeinsamer Arbeit zukunftsweisende Technologien zu entwickeln und zu produzieren sind Quellen unserer täglichen Motivation. Sie geben uns die Kraft, neue Geschäftsfelder zu erschließen und in den etablierten Bereichen zu den Besten zu zählen. Gemeinsam mit unseren Partnern weltweit nehmen wir heute nach Jahren intensiver Arbeit eine führende Position in der Herstellung von Absauganlagen, Keramiköfen und Schleifsystemen für Dentallabore ein.

Zubler Absaugsysteme, verfügbar in jeder Größe und zugeschnitten auf die individuellen Erfordernisse eines Dentallabors, stehen für maximale Effizienz bei der Stauberfassung und hohe Wartungsfreundlichkeit. Ob bei Einzelplatzgeräten oder zentral gesteuerten Anlagen, alle Absaugsysteme werden nach den neuesten Erkenntnissen der Ingenieurskunst weiterentwickelt und mit dem gewohnt hohen Zubler Standard gefertigt.

Visionen und Erfahrung in der Keramikverarbeitung setzen stets neue Maßstäbe im Dentalkeramikofenbau. Patentierte Arbeitsprozesse, individuell programmierbare Parameter zur perfekten Verarbeitung aller Dentalkeramiken und Zirkongerüstwerkstoffe ermöglichen der modernen Zahntechnik exzellente und wiederholbare Ergebnisse.

Die Schleifsysteme VarioStar haben sich nach der Markteinführung im Jahr 2015 weltweit in den Labors etabliert und unterstreichen die Wertschätzung der Produkte "made in Germany" aus dem Hause Zubler.
Products
VARIO PRESS 300.eZR
VARIO S400
Z4
VARIO 200 ZR
Z1 CAM
Z1-M10
R2200
concept Vest
one way press plungers