<![if !IE]> <![endif]>

ACH Medical Co.,Ltd.
28, Namyang-ro 930 beon-gil, Namyang-eup, Hwaseong-si
18255 Gyeonggi-do
Korea, Republic of
+82 313557110

+82 31 3556759

List of product entries
This exhibitor shows the following products and commodity groups:

Company & products
Company
Company profile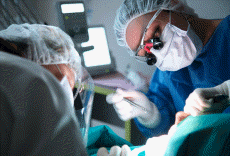 Company portrait
ACH Medical Co., Ltd. is an established manufacturer of premium products for dental and medical devices. Since its establishment in 2008, ACH Medical has desired to keep people well by supporting clinicians through high quality products and services.

ACH Medical Co., Ltd. supplied solution related dentistry since 2008. Established as Biogenesis at the first, Kisses implant system was launched and develop as GDIFF implant 2019. GDIFF implant in incorporates all of the scientifically proven core technologies in its products.
Products
GDIFF IB-T Implant
GDIFF IB-T Implant
Veranstaltungen
Events
Date
Speaker

ACH Medical Co.,Ltd.

innovative products/technologies 1


22.09.2021 | 10:00 a.m.-10:10 a.m.

more