<![if !IE]> <![endif]>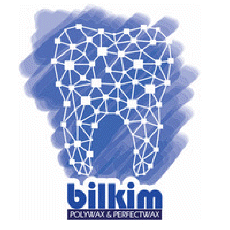 Bilkim Tibbi Ürünler San.Tic.Ltd.Sti.
1212/1 Sokak No:1/1 Kazimpasa Mahallesi
35660 Menemen
Turkey
+90 2323297094

+90 232 3297027

List of product entries
This exhibitor shows the following products and commodity groups:

Company & products
Products
3D TECHNOLOGIES
3D RESIN
Skillfully designed to respond to the high precision and accuracy required by the dental professionals for the development of dental models and transparent aligners. Also, for Denture, crown & bridge, and orthodontic applications.

POLYCURE BLOCK OUT RESIN
Perfect for creating reservoir space in bleaching trays, for lab procedures requiring spacing or undercut block out, and to repair small fractures in laboratory models.

POLYCURE PATTERN RESIN
Ideal for patterns making, for fabricating copings, post and core build-ups and implant attachments. Sets quickly with minimal shrinkage, no residue after burnout.
MODELLING WAXES
PMMA BLANKS FOR CAD-CAM APPLICATION
MULTILAYER PMMA BLANK FOR CAD-CAM APPLICATIONS
STUDY MODELS
LIGHT CURE BASE PLATE
MODEL BOX FOR ORTHO USAGE
CASTING MATERIALS