<![if !IE]> <![endif]>

Elers Medical Finland Oy
Niittytaival 13
02200 Espoo
Finland
List of product entries
This exhibitor shows the following products and commodity groups:

Company & products
Company
Company profile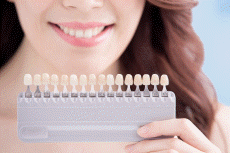 Company portrait
Elers Medical Composites is a manufacturer of premium quality dental CAD/CAM zirconia blanks. The company is part of ELERS MEDICAL® – an internationally recognized leading provider of health care solutions.

Fully European-made INDURATE® dental CAD/CAM zirconia blanks are made 100% from yttria-stabilized Japanese TOSOH nano-zirconia – the finest medical zirconia available in the world. All products are fully biocompatible and CE marked medical devices designed in close collaboration with dental technicians and TOSOH specialists.
Products
INDURATE® Zirconia CAD/CAM blanks
Combinate Translucent – ML CT
Multilayer High-Translucent – ML HT
Multilayer Extra-Translucent – ML ET
Single Layer High-Translucent – HT
Single Layer Translucent – T
Opaque – TZ