<![if !IE]> <![endif]>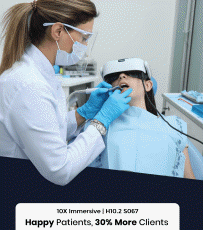 10X Immersive helps children/patients to change their dental experience dramatically by offering a special system that helps dentists effectively distract pediatric patients to reduce stress and anxiety by up to 65%, prevent sudden behavior during the dental treatment and enhance patients' positive experience and retention rate.

Product: https://www.youtube.com/watch?v=HVvN-SjvjrE

Values: 

Reduces the time required to complete procedures,
Increases patient/kids positive experience with medical institutions: no crying, screaming, fear, faster the recovery time,
Reduces the child's fear and avoidance of future care,
Decrease the use of pharmacological analgesics.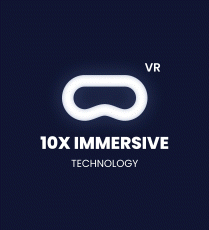 651 N Broad St
Middletown ,DE 19709-6402
United States of America