<![if !IE]> <![endif]>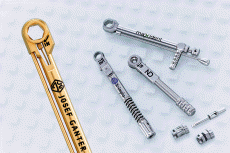 Our subsidiary Josef Ganter Feinmechanik in Dauchingen has made a name for itself with the development and manufacture of torque ratchets. In addition to a wide range of standard ratchets, Josef Ganter also offers customised versions as well as the necessary tools and keys.
Josef Ganter Feinmechanik is one of the leading manufacturers of ratchets with and without torque function in the dental industry throughout Europe. The ratchets from Ganter are made of robust, abrasion-resistant and chemical-resistant material and convince with their aesthetic design and excellent functionality. In addition, they are easy to clean and simple to handle. The ratchets can be ergonomically adapted to individual needs and are compatible with different instruments and tools. The ratchets are available with and without torque function, with and without bending bar attachment and even in one piece.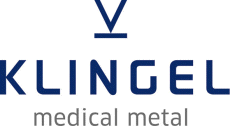 Hanauer Str. 5 -7
75181 Pforzheim
Germany
+49 723165190

+49 7231 651971