<![if !IE]> <![endif]>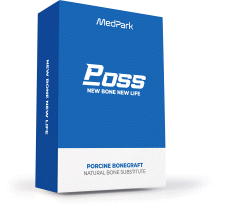 Original technology which has been passed clinical test (3rd phase)

* Biocompatibility
* Excellent Pore Structure
* Easy Manipulation

MedPark POSS is a xenograft material using porcine cancellous bone for the purpose of
securing a space where a new bone tissue is formed by filling a defective portion or an
extraction portion of the oral and maxillofacial region due to a surgical injury or a non-surgical injury.

Mora-ro22, Sasang-gu #606
46918 Busan
Korea, Republic of