<![if !IE]> <![endif]>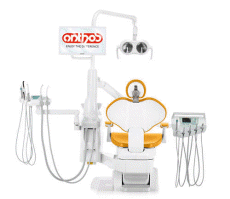 Mid-range unit which incorporates a large selection of the technologies and functions developed by Anthos, especially the certified hygiene systems. A design concept intended to minimise all cross-contamination risks. Automatic, certified hygiene systems. Active protection for patients and the dental team. Dentists can also opt for the integrated multimedia and radiology suite for on-board diagnosis with cutting-edge instruments and the 22" LED 16:9 monitor.

The patient chair can be equipped with a sensor (optional) that detects patient presence; this is connected to the stand-by function, thus reducing energy consumption when the patient chair is not actually occupied. Streamlined yet strong, the patient chair has a type-approved motor that can lift patients weighing up to 190 kg. Thanks to new ISO-JOINT geometry, compensated backrest-seat movement maximises comfort and minimises sliding of the patient's head. Extensive vertical travel (37-80 cm) makes it easier to provide treatment in comfort and allows easy patient chair access for the elderly.

Moreover, the Classe A6 Plus sports a design that ensures comfort for the dentist, the surgery team and the patients. An ergonomic combination of efficiency and convenience alleviates physical stress. Latest functions and technologies allow dentists to engage in different disciplines with confidence thanks to fully integrated, cutting-edge software, instruments and systems.

Micromotors with FIT technology

Anthos micromotors are now available with FIT technology to detect any composite materials in the teeth. Activating the UV LED lights incorporated in the micromotor highlights those parts of the tooth treated with composite materials.

Flexible installation

To minimise the amount of adaptation work during unit installation, there are two points for connection to the floor-mounted outlets. Under the leg rest or under the front of the unit body. This provides greater flexibility when replacing an old patient chair.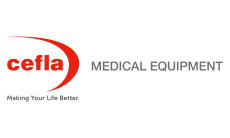 Via Selice Provinciale 23/A
40026 IMOLA (BO)
Italy