<![if !IE]> <![endif]>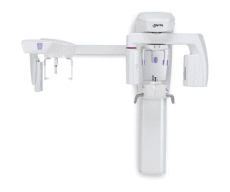 The smallest 3D/2D suspended system in the world evolves to integrate teleradiographic examinations as an extra option. Quick and easy to use throughout the examination, this system ensures high resolution 3D and 2D images and low emission times plus fast data processing for real time diagnosis and improved patient communication. The new virtual console streamlines capturing procedures and introduces new protocols for volumetric examination of maxillary sinuses and orthogonal panoramic images. Thanks to the automatic servo-controlled movements of the 3D sensor block, short examination times ensure a consistently positive experience.

The PAN examination uses MRT (Morphology RecognitionTechnology) and an automatic best focusing selection system(focus-free). A multi-layer panoramic scan is performed with automatically optimised exposure and scan times for children and adults.

3D images with ultra-fast scans at low doses and very high resolution (Voxel80 μm) over the complete dentition, combined with dedicated FOVs developed to obtain consistently excellent results. Complete dental diagnosis, including assessment of maxillary sinuses.

A wide range of FOVs available for your clinical needs: from implantology to the measurement of maxillary sinus volumes, from endodontics to oral surgery. Each FOV is available in three versions to adapt to all clinical needs. The innovative selection from three dedicated modes allows the examination to be carried out consistently with the actual diagnostic needs and in a highly user-friendly manner:

- QuickScan Faster and ultra-low dose scans for post-surgery follow-up and macro-structure analysis.

- Standard mode. Primary diagnostics and treatment planning. The best balance between dosage and quality.

- SuperHD. Outstanding, uncompromising level of detail. Ideal for micro-structure analysis.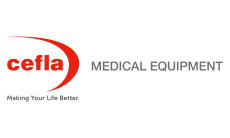 Via Selice Provinciale 23/A
40026 IMOLA (BO)
Italy