<![if !IE]> <![endif]>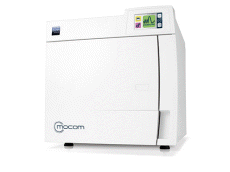 Designed to make your life easier, reduce costs and guarantee higher efficiency.

Unlike traditional sterilizers, Futura does not require any external water connection for mains water treatment. Thanks to the demineralisation filter on the main tank, the user can fill the latter with plain tap water, thereby significantly optimising spaces, streamlining processes and achieving considerable savings. Futura's filtration system guarantees unprecedented ease of operation. The incorporated system makes it possible to increase the surgery efficiency, eliminating demineralised water management issues. Recipients' storage and deterioration of machine internal components caused by poor water quality will be a thing of the past.

At the end of each sterilization cycle, the machine stores a report inside its memory. The user can download the cycles in PDF format at any time through the front USB port or automatically store them in the cloud using the WiFi and Di.V.A. system.

Di.V.A. stands for Digital Virtual Assistant. It is the first cloud-based control and traceability system for MOCOM sterilization devices. Once saved, data will be available for operators by accessing a dedicated web page. Di.V.A. allows you to:

- Get access to tutorial videos

- Display the executed cycles

- Check machine efficiency and status

- Read the machine usage statistics

- Monitor the frequency of sterilization tests

All sterilizers of the Futura range are equipped with incorporated WiFi and Ethernet port. Connected to the Internet by enabling the EasyCheck service, they can receive remote support. Intervention times can be significantly reduced thereby allowing technicians to keep machines constantly efficient.

MyTrace is Cefla's traceability software supplied with Supreme. By using this programme, each set of sterilized instruments can be associated to the patient through a bar code. This essential software completes the sterilization process and provides legal protection to dentists.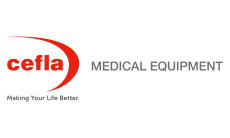 Via Selice Provinciale 23/A
40026 IMOLA (BO)
Italy