<![if !IE]> <![endif]>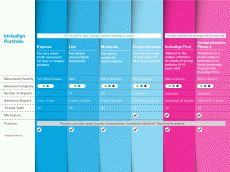 Portfolio specifically designed for your orthodontic treatment needs.

The Invisalign portfolio provides doctor-driven product solutions designed to treat a broad range of malocclusions, from simple to severe, for all your orthodontic patient ages, be it growing patients or adults.

All Invisalign products benefit from our proprietary SMART Technology. The combination of SmartTrack material with SmartForce features and SmartStage technology allows the Invisalign System to provide more predictable tooth movement than ever before.*

*Compared to Invisalign aligners previously made from single-layer (EX30) material.
Suurstoffi 22
6343 ROTKREUZ
Switzerland