<![if !IE]> <![endif]>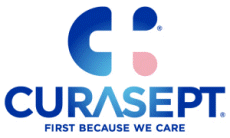 Curasept Spa
Via Giuseppe Parini 19
21047 SARONNO (VA)
Italy
+39 02 9622799

+39 02 96709243

List of product entries
This exhibitor shows the following products and commodity groups:

Company & products
Company
Company profile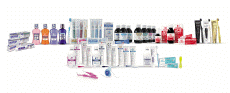 Company portrait
Since its foundation in 2001, Curasept has specialized in developing original innovative chemical and mechanical oral hygiene products. Its patented Anti Discoloration System (ADS®) offers chlorhexidine without its well-known side effect of staining teeth.

ADS has evolved over the years by including other important formulations, with hyaluronic acid, chlorobutanol, witch hazel, PVP-VA and colostrum. In 2020 further revolution took place, CURASEPT ADS® with DNA was launched in the Italian Market.

The company has also developed other lines including Curasept Biosmalto, which helps remineralize and protect tooth enamel and can reduce sensitivity.

High-quality science, perseverance, detailed analysis, clinical trials and attention to the needs of its customers have been the cornerstones of Curasept's development and achievements over the past 20 years, that allowed Curasept to expand from its base in Italy to over 30 countries worldwide.
Products
CURASEPT A.D.S
CURASEPT SOFTLINE
CURASEPT PROXI