<![if !IE]> <![endif]>

imes-icore GmbH
Im Leibolzgraben 16
36132 Eiterfeld
Germany
+49 6672898228

+49 6672 898222

List of product entries
This exhibitor shows the following products and commodity groups:

Company & products
Company
Company profile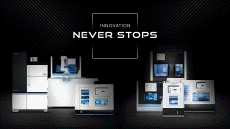 Company portrait
Since the foundation of the company in 2002, imes-icore GmbH has emerged from being an expert for individual CNC - Machining systems to one of the world market leaders for digital, dental CAD/CAM production systems. Today it offers the broadest portfolio of milling and grinding machines serving all dental market segments such as dentists, clinics, laboratories and milling centers.

Already the naming of the company included the overall idea to not only produce single machines, but to integrate own produced components of mechanics, electronics and software into comprehensive plug-in systems (imes = integrated mechanics, electronics, software). Reflecting the increasing importance of the dental business, the term "icore" has been added a bit later as second part of the company name symbolizing "integrated dental solutions".

The company's history of almost 20 years is characterized by strong continuous growth at our site in Eiterfeld in the mid of Germany (meanwhile 250 people are employed by the imes-icore Group) as well as plenty of innovations, which set new standards in various market niches.
The center of our philosophy is the commitment to make the work of our customers easier, more cost effective and more efficient through technical innovations of our production systems.

Based on this, we offer solutions utilizing automated and validated workflows that enable our customers worldwide to produce high-quality dental restorations at attractive cost. These All-In-solutions include the components of a complete dental workflow starting from Intra-Oral-Scanner through integrated CAD- and CAM – packages, the subtractive, additive and hybrid production systems, as well as all necessary consumables in highest quality.

In addition to the key areas R&D and production, the imes-icore Group possesses an outstanding global distribution structure with more than 100 dealers in 100 countries and a network of Competence & Service Centers for the professional service and support.
Products
CORiTEC one & CORiTEC one+
CORiTEC ione scan
CORiTEC 150i & CORiTEC 150i PRO
CORiTEC 250i Loader PRO
CORiTEC 350i PRO & CORiTEC 350i Loader PRO
CORiTEC 350i PRO+ & CORiTEC 350i Loader PRO+
CORiTEC 350i X PRO & CORiTEC 350i Loader X PRO
CORiTEC 650i & CORiTEC 650i Loader
CORiTEC AM100
Automated Aligner – Production System for Labs and Milling Centers
Configurator for the optimally matched CAD/CAM-Production System
Veranstaltungen
Events
Date
Speaker

imes-icore GmbH

innovative products/technologies 1


22.09.2021 | 1:25 p.m.-1:45 p.m.

more