Sharpfield Company B.V.
Westplein 6
3016 BM ROTTERDAM
Netherlands
List of Products
This exhibitor shows the following products and commodity groups:

Company & products
Products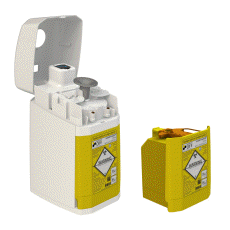 NeedleOff Starterkit

NeedleOff offers the reliable and user-friendly solution for the automatic removal and instant safe storage of contaminated
needles and stop recapping. The display provides user instructions and shows the number of completed removal procedures. Thanks to the powerful battery, the smart overfill protection and the easily replaceable consumables, NeedleOff is suitable for prolonged use in multiple treatment rooms.

The Starterkit includes NeedleOff, 2 Sharptainers and a Gripper Cassette.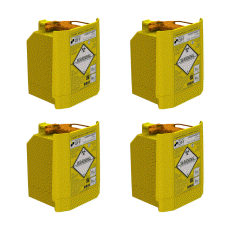 Sharptainer 4-Pack

The Sharptainer is the integrated, replaceable sharps container for NeedleOff.
As neither plastic needle caps nor empty carpules are collected in the sharps container any longer, every Sharptainer offers a high capacity of up to 400 needles. The smart Sharptainer features an electronic overfill protection and automatically closes when removed from NeedleOff. A full Sharptainer
can be permanently sealed for safe transport and disposal.

The Sharptainer 4-Pack includes 4 Sharptainers.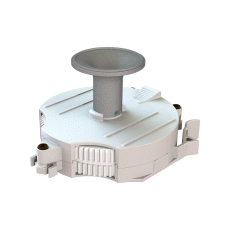 Gripper Cassette

NeedleOff features a replaceable Gripper Cassette, which contains the needle gripping mechanism. To avoid any risk of crosscontemination, it is possible to use a clean Gripper Cassette for every procedure during the day. The needle funnel is detachable, which allows easy cleaning for the next use.

<![if !IE]> <![endif]>