<![if !IE]> <![endif]>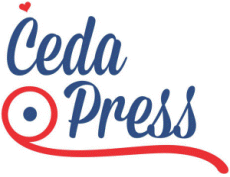 CEDA PRESS LLC
ul. Patrijarha Joanikija 20e
11090 Belgrade
Serbia
+381 112321385

+381 11 2321385

List of product entries
This exhibitor shows the following products and commodity groups:

Company & products
Company & products
Company & products
Unternehmensportrait
Ceda Press llc was founded almost three decades ago in Belgrade, Serbia, Europe.
Our technologically advanced equipment, high quality raw materials from European factories as well as high professionalism and organization established ourselves as one of the leading factories of dental bibs in the world. We are one of the main producers of these products in Europe with export to 50 countries, 5 continents and still counting...
Veranstaltungen
Events
Date
Speaker

CEDA PRESS LLC

products and applications in everyday practice


22.09.2021 | 1:45 p.m.-1:55 p.m.

more