<![if !IE]> <![endif]>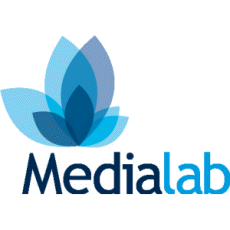 MediaLab
Piazza Quattro Novembre 4
20124 MILANO (MI)
Italy
+39 335398730

+39 0187 511833

List of product entries
This exhibitor shows the following products and commodity groups:

Company & products
Company & products
Company & products
Company portrait
Media Lab Inc. is a company which has been present in the market for more than 25 years and produces software for the medical and dental industry. Implant 3D software is CE and FDA certified.

Media Lab Inc. is present at International fairs such as IDS in Cologne, AEEDC in Dubai, IDEM in Singapore and ExpoDental Meeting in Italy. The international presence of the company coupled with the desire to offer complete solutions for guided surgery such as planning software and surgical guide design software (open system with more than 150 implant manufactures), means we are always looking for reliable partners as distributors.



Implant 3D is a software that allows you to perform three-dimensional implant simulation directly on your personal computer. It simulates the positioning of implants on two-dimensional and three-dimensional models, identifying the mandible nerve, tracing panoramics and sections of the bone model, displaying the three-dimensional bone model with the ability to calculate bone density. By using Implant 3D, the dentist can plan implant-prosthetic surgery more safely, efficiently and quickly.

Implant 3D software allows the design of a surgical template for performing implant-prosthetic interventions in guided surgery. Implant 3D allows you to create gums supported, teeth supported, bone supported surgical guides.
With a few clicks of the mouse you can obtain an extremely precise and customized surgical guide. Simply by selecting the edge of the surgical guide and the type of sleeves to use, the software generates the STL file ready to be printed with a 3D printer.
Advanced features allow you to create inspection holes and add text to better identify the printed template. Implant 3D allows you to export the perforated model for analogs based on the used implant system and the size of the analogs.