<![if !IE]> <![endif]>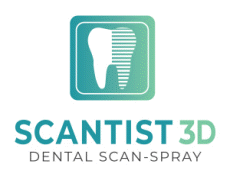 Scantist 3D Scanningspray Vertriebs GmbH
Johann-Strauß-Str. 13
45657 Recklinghausen
Germany
List of product entries
This exhibitor shows the following products and commodity groups:

Company & products
Company
Company profile
Company portrait
The time of cleaning of 3D scanners, objects, the laboratory and other equipment is finally over. We, the team at SCANTIST 3D, have made it our mission to make life easier for all users in dental CAD/CAM fields while significantly increasing the quality level of scan sprays.

Our team of developers has worked intensively on innovative scan sprays and is now proud to provide new products to the dental world.

Highest quality with most modern features is our aim!
Products
SCANTIST 3D vanishing - Dental Scan-Spray