<![if !IE]> <![endif]>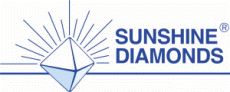 SUNSHINE - Dr. Hopf GmbH & Co. KG
Bayernstr. 9
30855 Langenhagen
Germany
List of product entries
This exhibitor shows the following products and commodity groups:

Company & products
Company & products
Company & products
Company portrait
For more than 35 years: Dr. Hopf GmbH & Co. KG

The Dr. Hopf GmbH & Co. KG is an owner-managed company that has been producing top quality dental quality for three generations (since 1984).

We are your experts for rotary dental instruments! We manufacture diamond and tungsten carbide burs that dentists and dental technicians can rely on at all times.

One of our particular strengths is the production of separating strips in a uniquely large selection. We offer the strips both with diamond grain and with aluminium oxide (Steelcarbo strips).

Under our SUNSHINE brand, we offer an extensive range of grinders with shapes, diameters and grits that make preparations such as crown, inlay / onlay and cavity preparation very easy. Our range of shapes offers our customers space for individual and creative working methods.

Our company and the quality of our products are certified according to EN ISO 13485 and 93/42 / EEC.