Tressis Italia srl
Viale Italia 194
31015 CONEGLIANO (TV)
Italy
+39 0438 418316

+39 0438 426450

List of Products
This exhibitor shows the following products and commodity groups:

Company & products
Products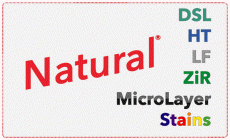 Natural Ceramic System

Natural Ceramic System is a complete system for the aesthetic coating of metal and zirconia structures, in dental practice: noble and non-noble alloys, high expansion alloys, zirconia, lithium silicate, all-ceramic.

The Natural Ceramic System consists of five main product lines, divided according to the substructure to be covered with ceramic:

- Natural DSL - lithium silicate, pressable;

- Natural HT - for traditional alloys, layered and pressed;

- Natural LF - for high expansion alloys, layered and pressed;

- Natural ZiR - for zirconia and lithium silicate, layered and pressed;

- Natural MicroLayer - for monolithic zirconia and lithium silicate, micro-layered;

In addition to these specific product lines, there are two other universal accessory ceramic lines for finishing, polishing, but also for the modification and characterization of the restorations:

- NATURAL STAINS & GLAZE FX - universal super-colors and glazes;

- NATURAL CRYSTAL - micro-layering on zirconia, lithium silicate and metal ceramic;

To complete the system, the mixing liquids for ceramics, also universal:

- NATURAL LIQUID;

Natural Ceramic System, according to ISO 6872: 2019 is a Class IIa medical device, glass-ceramic for dental use.

The ceramics of the Natural Ceramic System have available all the traditional masses of the A-D color to which A0, B0 and A5 are added.

Furthermore, the traditional masses such as dentin, enamel and transparent are flanked by groups of special masses such as Master Set for the realization of out-of-scale A-D shades; The One the first mono-mass for layering; and many other special masses for the complete customization of the ceramic prosthesis.

The perfect matching of colors and opacities in the different ceramic lines simplify the work of the dental technician and speed up the learning curve.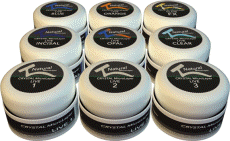 Natural Crystal

MICRO-LAYERED AESTHETICS ON ZIRCONIA AND LITHIUM SILICATE

Natural Ceramic System is the dynamic ceramic system created by Tressis Italia which includes the CRYSTAL project, special ceramic gel for micro-layering.

CRYSTAL is made of two kits: CRYSTAL LIVE! masses to micro-layer different areas of the tooth and CRYSTAL GUM masses to characterize gingival areas.

Both kits make up Natural CRYSTAL ceramic gels for micro-layering and creating special effects on: monolithic zirconia, layered ceramic on zirconia, milled and pressed lithium silicate, metal ceramic.

With CRYSTAL ceramic masses you can obtain a high aesthetic yield and special effects such as emphasizing incisal areas, characterizing pits, creating crack-lines, delineating mamelons etc.

With CRYSTAL it is possible to obtain excellent results, completely comparable to traditional layered ceramic, with very thin thicknesses (0.1 - 0.2mm).

CRYSTAL gels have an ideal consistency and great stability, this allows for complex effects to be built. Furthermore, on brush-modeled surfaces, it is possible to increase the aesthetic effect through the surface texture.

The firing temperature of the CRYSTAL materials is low and does not change the zirconia colors and the integral and lithium silicate ceramics.

CRYSTAL gives beauty to restorations with just one firing.

ADVANTAGES:

- predictable and reliable results every time;
- very easy to handle gels;
- very fast processing and cooking;
- a single material to create special effects  on:
     MONOLITHIC zirconia;
     Layered zirconia;
     Ceramic layered on metal;
     Lithium silicate;
- highly fluorescent ceramic masses;
- ultra-fluorescent glaze for monolithic zirconia;
- refraction and diffusion of light in a thickness of only 0.1mm;
- no shrinkage during cooking;
- simple color management, what you see is what you get;
- compatibility with Natural Ceramic System ceramics;
- compatibility with super-colors powders and pastes Natural Stains.

<![if !IE]> <![endif]>