<![if !IE]> <![endif]>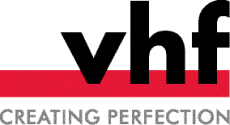 vhf camfacture AG
Lettenstr. 10
72119 Ammerbuch
Germany
+49 703297097000

+49 7032 97097900

List of product entries
This exhibitor shows the following products and commodity groups:

Company & products
Company
Company profile
Company portrait
vhf camfacture AG is a leading manufacturer of dental milling and grinding machines with in-house developed manufacturing software as well as high-performance milling tools. The open and easy-to-use dental manufacturing solutions of vhf offer the user absolute freedom in the selection of materials for all dental indications - and equally an efficient and reliable workflow with a consistently high manufacturing quality.
The vhf group with its headquarters in Ammerbuch near Stuttgart - in the heart of German mechanical engineering and medical technology - was founded in 1988, employs more than 300 dedicated employees and is expanding rapidly. With more than 30 years of innovations, vhf stands for smart applications and has always embodied the philosophy "Creating Perfection". Developing the perfect manufacturing solution for the customer is firmly anchored in the company's DNA. Made in Germany is what vhf truly stands for: design, conception and manufacturing take place exclusively at the headquarters. Internationally oriented and strongly growing, vhf and its subsidiaries also serve their customers from New York/USA and Shanghai/China. Sustainable actions are demonstrated by the environmentally conscious use of 100% green electricity as well as social commitment and the support of worldwide climate protection projects. "Creating Perfection" - lived by vhf.
Products
Products
Products
Products
Products
Products
Veranstaltungen
Events
Date
Speaker

vhf camfacture AG

innovative products/technologies 2


22.09.2021 | 4:15 p.m.-4:30 p.m.

more