<![if !IE]> <![endif]>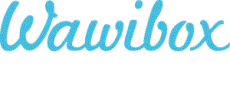 caprimed GmbH
Bergheimer Str. 147
69115 Heidelberg
Germany
List of product entries
This exhibitor shows the following products and commodity groups:

Company & products
Company
Company profile
Unternehmensportrait
Wawibox: digitale Lösungen für eine moderne Materialwirtschaft

Die Materialbeschaffung und -verwaltung sind keine einfachen Aufgaben und stellen viele Praxisteams vor organisatorische Herausforderungen.

Die Firma Wawibox mit Sitz in Heidelberg ist ein stark wachsendes Unternehmen, das sich dieser Problematik angenommen hat. Die Materialexpert:innen möchten Zahnarztpraxen und Dentallabore dabei unterstützen, effizient und modern zu arbeiten.

Dafür hat Wawibox zwei digitale, intuitiv bedienbare Tools entwickelt: den kostenlosen Wawibox Online-Preisvergleich für eine effiziente Materialbeschaffung sowie die Wawibox Pro für eine smarte Online-Materialwirtschaft.
Unübersichtliche Bestände, fehlerhafte Bestellungen, ablaufendes Material und unklare Arbeitsabläufe gehören damit der Vergangenheit an.

Seit August 2020 ist Wawibox Mitglied der Prospitalia Gruppe. Mit diesem Schritt investiert die Gruppe in den deutschen Dentalmarkt und in die Technologie sowie das Fachwissen von Wawibox. Als führende Einkaufsdienstleistungsgesellschaft im deutschen Gesundheitsmarkt bietet Prospitalia ihren Vertragskliniken ein großes Portfolio an Dienstleistungen.
Die gemeinsame Ambition liegt verankert in der Vision beider Unternehmen: "Wir glauben, dass Arztpraxen und Kliniken es verdient haben, mit smarter Technologie hocheffiziente Arbeitsabläufe zu etablieren – mit dem Ziel, Personal zu entlasten und diesem mehr Zeit für das Wichtigste zu ermöglichen: die Gesundheit der Patienten", so Angelo Cardinale, CEO von Wawibox.

Hinter dem Unternehmen steht ein ambitioniertes Team aus ehemaligen ZFAs, ITler:innen, aber auch Quereinsteiger:innen, die sich in der Dentalbranche zuhause fühlen.
Ob in der Kunden- und Händlerakquise, direkt am Produkt oder im Service: sie alle vereint die Überzeugung, mit den Wawibox-Produkten den Praxis- und Laboralltag einfacher und transparenter gestalten zu können. Dabei stehen die Bedürfnisse und Wünsche der Kunden stets an erster Stelle.
Products
Wawibox Pro: Digitale Unterstützung bei jedem Schritt der Materialverwaltung
Wawibox-Preisvergleich: Sparen bei jeder Bestellung
Veranstaltungen
Events
Date
Speaker

caprimed GmbH

products and applications in everyday practice


23.09.2021 | 12:05 p.m.-12:25 p.m.

more


caprimed GmbH

products and applications in everyday practice


22.09.2021 | 12:05 p.m.-12:25 p.m.