<![if !IE]> <![endif]>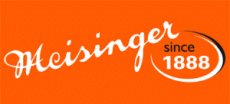 Hager & Meisinger GmbH
Hansemannstr. 10
41468 Neuss
Germany
+49 21312012134

+49 2131 2012222

List of product entries
This exhibitor shows the following products and commodity groups:

Company & products
Company
Company profile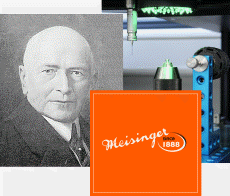 Company portrait
Precision and innovation since 1888

MEISINGER is one of the world's leading developers and manufacturers of high-tech instruments in the field of dental and medical technology since 1888. The rotating assortment ranges from diamond and carbide instruments to polishers and abrasives to system solutions for both practice and laboratory. Our motivation for innovation and success has not changed since 1888: Products from MEISINGER are consequently aligned with the day-to-day necessities of our customers. Highly qualified employees and a modern machine park are the key to success. Company founder Artur Meisinger already used unique, high-tech devices. We have 130 years of experience and knowledge in production and development, which allows us to meet the highest standards and to pursue innovation.

Augmentation with precision
The in cooperation with leading scientists and practitioners developed product line MEISINGER Bone Management® offers perfectly harmonized system solutions for the controlled optimization of the bony implant site. Besides prosthetic aspects, the minimally invasive character of the surgical intervention plays an important role in this product line. Clearly structured and standardized procedures offer the possibility of an implant restoration to a greater number of surgeons.

From Neuss to the entire world
Firmly rooted in the Rine-Ruhr region but with an international scope, MEISINGER is the manufacturer of high-quality dental products that are in demand all around the world. A subsidiary in the USA and sales partners in more than 100 countries make MEISINGER a global player in dental technology. Our products branded with "Made in Germany" enjoy a first-class reputation that extends far beyond national borders.
Products
Micro Screw System
Trephine Ejection Kit
Master-Pin-Control
Master-Core
Master-Mill
Benex®-Control
Black Cobra Instruments
Crown Cutters
Occlusal Reduction Diamonds