<![if !IE]> <![endif]>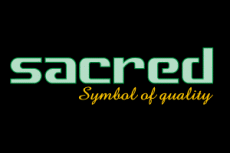 SACRED INTERNATIONAL
Harrar, Rorus Road 00
51310 Sialkot
P.O. Box 2331
51310 Sialkot
Pakistan
+92 523557007

+92 52 3563451

List of product entries
This exhibitor shows the following products and commodity groups:

Company & products
Company
Company profile

Company portrait
Sacred International specialises in Dental, Orthodontic and Implant Instruments. With more than 33 years of experience, we have been manufacturing quality dental products which are aesthetically designed and easy to use. As manufacturers we produce high end instruments which are crafted with the utmost attention to details.

Our company maintains high levels of innovation, proficiency, technical prowess and constant quality checks to deliver integrated solutions that work all around the world since 1987 specially in Europe, USA, Japan, Turkey, Korea and many more countries around the globe. We are constantly developing new and innovative products and improving the current ones. Our customers feedback has helped us achieve in being more effective and efficient over time and Sacred International is now known as a Symbol of Quality and Reliability.

Sacred International operates under compliance with exact requirements of Directive 93/42/EEC, is certified by FDA, JPAL (JAPAN), KFDA (KOREA) and our quality management system is ISO certified in accordance with ISO: 9001:2015, ISO: 13485:2016 & CE.

Sacred is also known for providing a physical platform for our customers to meet and discuss with our highly trained representatives who exhibit at The Dental Shows around the world such as International Dental Show (IDS) in Germany regularly since 2001, IDEM Singapore, Dentex Brussels, AEEDC Dubai and many more.

Thanks to our team members which consist of highly skilled, trained and efficient employees who work around the clock to help turn our visions into reality. With the reliability and quality perfected products we have developed loyal customers and hope to expand this family around the globe.
Products
Crown Spreader
Extracting Forceps Set
Gracey Curettes Set
Orthodontic Pliers
Osteotomes
P.K. Thomas Instruments
Rubber Dam Kit
Sinus Lift instruments
Hand Instruments
Dental Luxators