<![if !IE]> <![endif]>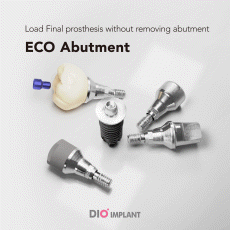 Optimized Tissue Management, DIO ECO Abutment

Introducing DIO Eco Abutment - the ultimate solution for those seeking reliable and long-lasting prosthetic solutions.

Designed with patient comfort and satisfaction in mind, our innovative product utilizes a base abutment that is permanently connected to the fixture. This feature is particularly effective in minimizing gingival recession and patient discomfort during abutment replacement procedures.

Centumseo-ro 66
48058 Haeundae-gu, Busan
Korea, Republic of
+82 517457738

+82 517457778