<![if !IE]> <![endif]>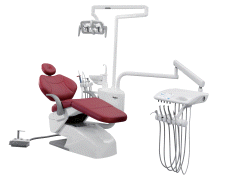 1. 3 doctor programs for user personalized settings, 15 intelligent programmed positions.
2. Dentist element using 7-inch touch screen and user-friendly interface design for easy operating.
3. Dynamic instruments interlock, safe and reliable.
4. Assistant instrument table has touch control panel.
5. Self-checking procedures when power-on, error code report, safety protection for backrest descending, Chair seat descending protection, Chair-Instrument interlock, emergency stop by one button.
6. Active anti-suction system of dynamic instrument, extended suction time, automatic tubing flushing and disinfection  system by one button, reduces cross infection.
7. The patient chair has inner-track and synchronized design which guarantees excellent movement compensation and perfect comfort.
8. The soft starter system ensures the start and stop of the patient chair stable without any bumps.
9. Angle sensor technology ensures accurate chair position memories, no cumulative error and low failure rate.
10. Press-type dual-jointed headrest, ultra-thin cast aluminium backrest, dual-structure seat, clip-on fixation for upholstery which is easy for assemble, cleaning and maintenance.
11. Detachable ceramic spittoon, cup filler and suction system for cleaning.
12. Metal HV suction/saliva ejector handle, detachable for cleaning and sterilization.
13. 2 liter large capacity water bottle, the design of adding water over the top, easy and convenient.
14. Optional Dynamic instruments water heating system for customized requirements.
Main switch for water, electricity and air. 
15. Memory position control, chair adjustment, linkage program control, cup filler and spittoon flushing control, dynamic instrument water switch, single chip blow, dental light on/off, emergency stop function.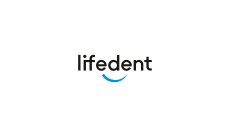 Floor 2 - 4,Building 1 of District A, 3588 Zhuhai Avenue,Xiangzhou District
519000 Zhuhai ,Guangdong
China