<![if !IE]> <![endif]>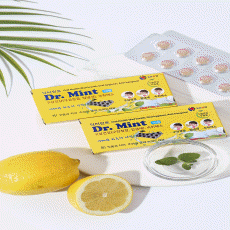 For new food replace of toothpaste (DOCTOR MINT)

Generally before the take a sleep, have to teeth the brush but this goods is no need to teeth the brush by toothpaste ..

If you will be put it into one's month and then must be move it the teeth of inside and outside by tongue ..

This goods of effect is really have the amazing result such as preventain a cavity and can feel the very clean in mouse in addition to

eat the this goods and if occur the stomatitis , will be care of moust ..
Initially, it was developed to remove dental caries and periodontal disease bacteria. Although it had the concept of toothpaste as a substitute for brushing teeth, we found that it is effective in inflammatory diseases such as stomatitis, dry mouth, rhinitis, and gastritis. In particular, we noticed that it effectively relieves stomatitis and hangover.

Since it was developed as a food, there is a disadvantage in that we cannot advertise this product by specifying those diseases in Korea except for hangover relief. Hangover relief is not considered a disease, so we can legally promote it as a hangover reliever. Also, we can use the following terms as selling this product: oral health, bad breath, and oral hygiene.

If we want to specify those diseases in Korea, the Ministry of Food and Drug Safety has to provide permission, and it becomes a drug. There is no difficulty in obtaining the license. However, if it becomes a drug, the sales outlets are limited to pharmacies in Korea, and it is difficult to enter a foreign country.

Mentioning the practical effects of Dr. Mint once more, it
1) removes 100% of tooth decay and periodontal disease bacteria,
2) has an excellent effect on relieving hangover,
3) has an excellent effect on stomatitis
4) is effective in removing bad breath
5) can be used as a substitute for brushing teeth
6) is also effective for rhinitis and gastritis.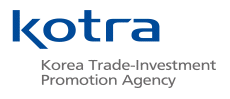 Heolleung-ro, Seocho-gu 13
06792 Seoul
Korea, Republic of
+82 2 34607288

+82 2 34607716