<![if !IE]> <![endif]>
LC GI LINE

Radiopaque Resin Based Glassionomer Liner

INSTRUCTIONS FOR USE

LC GI LINE is a light cure, radiopaque resin-based glassionomer liner for light cure composites.

Its field of application is:



lining

of cavities for following filling procedures



lining of cavities to improve marginal behaviour

Application

Clean and dry the cavity. Remove the cap from the LC GI LINE -syringe and attach a NeedleTip. Squeeze

out the first small drop on a pad to ensure safe handling of LC GI LINE.

Before applying LC GI LINE paste use of a radiopaque calcium hydroxide liner, e.g. CALCIUM

HYDROXIDE LINE in areas in approximity of the pulp (pulp protection) is recommended. Dentin should

be primed with a suitable dentin priming agent .

Apply then LC GI LINE in a thin layer until the desired thickness is reached. Light cure

LC GI LINE for 40 seconds.

Do not apply to the cavity edges and remove any paste sticking to them.

Then proceed with light cure composites, e.g. LC NANOFILL.

Con traindications

Contraindications or in teractions are not known.

Storage

Do not store above 25 °C (78 °F). Cool storage prolongs shel f life.

Additional Notes:

 Do not use any resin to adjust viscosity of LC GI L INE.

 Do neither store the composite material in proximity of eugenol containing products, nor let the

composite allow coming into contact with materials containing eugenol. Eugenol can impair the

hardening of the composite and cause discoloration.



Avoid contact

of resin pastes with skin, especially by anyone having known resin allergies.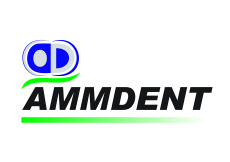 Phase-8B, Industrial Area F-343
160071 Chandigarh, Mohali Punjab
India