<![if !IE]> <![endif]>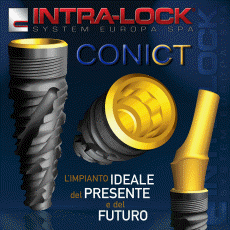 The Conict CT line has great versatility from both a prosthetic and surgical point of view.
With the Conict CT line, clinicians can be sure that prosthetic restorations will last over time.
The Conict CT implant has a BCL thread that cuts incrementally, increasing the cutting surface, always obtaining excellent primary stability.
Thanks to the double taper, a thread that cuts, one that compacts and with a reduced apex, becomes a "site specific" osteotome-expander implant in bone sites of minimal dimensions.

Via Ottavio Bottigliero 1
84126 SALERNO (SA)
Italy