<![if !IE]> <![endif]>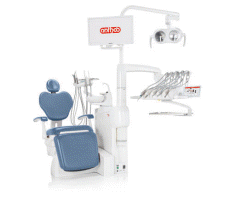 An updated version of the brand's top model with a floor-fixed unit body, highly versatile ergonomics and latest-generation technologies for implant surgery, endodontics and conservative dentistry, including the new micromotor using Fluorescence-aided Identification Technique to distinguish composite materials from teeth.

A new 7" multitouch interface, personalised access with NFC connectivity, voice controls to interact with cutting-edge systems, plus special instruments and functions for all disciplines. A wide range of ergonomic solutions, International model included, and maximum in-practice installation versatility, choosing one of 3 design versions featuring the multi-connector system. Custom styling, plus a patient chair that ensures unmatched comfort. Integrated systems, including radiology and multimedia devices, ensure dentists are able to make the very most of their valuable skills and staff and patients are protected from cross-contamination thanks to exclusive, certified hygiene systems.

NFC connectivity

The system features a unit-integrated microchip and an IP68-rated silicone NFC bracelet. This easily sanitised bracelet is brought up to the side of the dentist's module with the NFC symbol: the dental unit instantly recognises the dentist and the software applies the previously saved settings. Useful in multi-user practices, the system has 20 memory slots (i.e. for up to 20 dentists). Personalised settings include patient chair, integrated instruments, interface preferences and automatisms for operating light, cuspidor bowl and cup. Every time the dentist links to the dental unit by bringing the bracelet up against the dentist's module, the system recalls all saved custom settings.

Micromotors with FIT technology

Anthos micromotors are now available with FIT technology to detect any composite materials in the teeth. Activating the UV LED lights incorporated in the micromotor highlights those parts of the tooth treated with composite materials.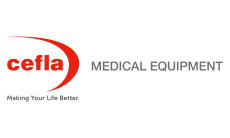 Via Selice Provinciale 23/A
40026 IMOLA (BO)
Italy