<![if !IE]> <![endif]>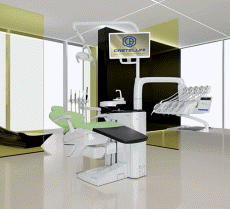 AREA is Castellini's latest dental treatment centre, featuring a column-mounted, suspended patient chair. This ergonomic solution ensures plenty of operating space and can be installed with whip arm or drop hose over-the-patient delivery, as well as the independent cart version for additional flexibility.

Alongside the outstanding ergonomics, users can integrate all the Castellini-provided technological solutions as desired to meet their specific clinical needs. The drop hose delivery model provides the dental team ample space to work comfortably. The instrument module reaches every position around the operating area and the assistant's module provides the flexibility of working alone or with assistance.

Multi-connector system

Today, dentists can maintain the existing surgery layout, placing the dental unit where they want in the case of a new practice or where floor connections are already present. In the event of replacement, AREA can be installed without any floor work and without the related costs.

Latest-generation technologies

·  The Full Touch console with 7" multitouch display integrates software for endodontic, implantology and conservative functions, and displays images, X-rays and video tutorials.

·  NFC connectivity provides instant dentist-unit pairing for up to 20 different professionals.

·  Voice controls make for seamless treatment sessions, keeping hands free for better hygiene.

·  The new FIT micromotor range uses integrated UV LED lights to identify composite materials through fluorescence.

·  Specifically designed for oral surgery, implantology and osteotomy, the Surgison 2 ultrasound handpiece is available with a wide range of accessories for any treatment requirements.

Sliding movement

AREA features the sophisticated Sliding system, which combines backrest positioning with forward seat movement. Dentists can therefore keep treatment zone proportions and layouts unchanged, eliminating the need to move accessories during treatment.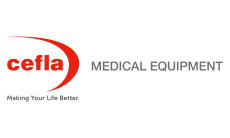 Via Selice Provinciale 23/A
40026 IMOLA (BO)
Italy