<![if !IE]> <![endif]>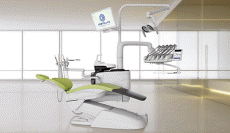 Skema 8 features a host of technological innovations alongside the customary comfort and sophistication of this top-class unit. Zero compromises from the Castellini development team who designed the model around a high-quality patient chair with Sliding system, Soft Motion technology and the new Slow Mode feature which enables activation of very small patient chair movements, helping users make precision adjustments during implantology sessions or while using the microscope.

NFC connectivity

NFC technology makes it possible to access the dental unit and save personalised preferences and settings. Just tap the bracelet on the NFC symbol on the side of the dentist's module to connect to the dental unit. With up to 20 memory slots available, this is ideal for multi-user practices. This option memorises dentists' previously saved preferences (chair position, interface, light settings, cuspidor bowl and cup preferences, as well as the operating parameters of integrated instruments).

Voice controls

Dentists have numerous voice-controlled functions at their disposal. This speeds up workflows and improves hygiene by letting dentists bypass physical contact with the control panel and the integrated accessories. The different instrument modes are voice-activated as well as the timer function, and it is possible to control the operating light and the patient chair, by selecting one of the saved positions.

Implantor LED FLUO

The new Implantor LED micromotor is now available with the optional FIT (Fluorescence-aided Identification Technique) function that lets users detect the presence of composite materials with a special UV LED light. This technology makes tasks in the conservative, orthodontic and aesthetic fields more precise. Implantor LED FLUO doesn't just highlight the composite fillings, differentiating it from the natural structure of the tooth: it also highlights brackets on fixed braces and the invisible attachments used to secure transparent corrective braces.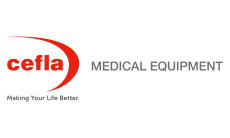 Via Selice Provinciale 23/A
40026 IMOLA (BO)
Italy