<![if !IE]> <![endif]>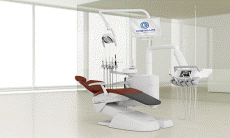 Skema 6 allows dentists to address any clinical need, even specialist disciplines, knowing that they can rely on cutting-edge technologies and ease of use. In addition to its user-friendly interface, Skema 6 features a practical yet stylish control panel. While both versions feature a 7" capacitive multi-touch display, dentists are free to select either the Clinic model or the Multimedia model, which provides additional multimedia features. The Full Touch console allows dentists to adjust instrument operating parameters by setting their own preferences and can control/monitor hygiene devices. The integrated software manages endodontic, implantology and conservative functions. Using the Multimedia version, users can also display images, X-rays and video tutorials.

Implantor LED FLUO

The new Implantor LED micromotor is now available with the optional FIT (Fluorescence-aided Identification Technique) function that lets users detect the presence of composite materials with a special UV LED light. This technology makes tasks in the conservative, orthodontic and aesthetic fields more precise. Implantor LED FLUO doesn't just highlight the composite fillings, differentiating it from the natural structure of the tooth: it also highlights brackets on fixed braces and the invisible attachments used to secure transparent corrective braces.

NFC connectivity and voice controls

NFC technology makes it possible to access the dental unit and save personalised preferences and settings (up to 20 memory slots for as many dental professionals). Just tap the bracelet on the NFC symbol on the side of the dentist's module to connect to the dental unit. Skema 6 features several voice-controlled functions, speeding up workflows and improving hygiene. The different instrument modes are voice-activated as well as the timer function, and it is possible to control the operating light and the patient chair, by selecting one of the saved positions.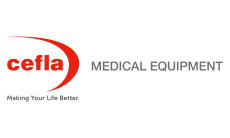 Via Selice Provinciale 23/A
40026 IMOLA (BO)
Italy