<![if !IE]> <![endif]>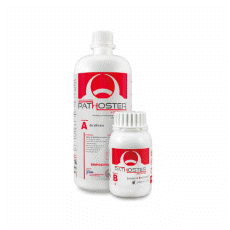 PATHOSTER® long acting is a solution to be activated based on peracetic acid at 0,35%, cold chemical steriliser. PATHOSTER® complies with paragraph 5.3.1 of UNI EN 14937:2009. It is a fast acting sporicide, in 5 minutes. It is sterilising in 10 minutes.

Instructions for use:
Immerse the instruments to be treated for 10 minutes for sterilisation, 5 minutes for high level disinfection. Remove aseptically and wash with sterile water.

Dilution and contact time:
PATHOSTER® should not be diluted. Use as is by pouring the contents of both bottles A + B into a tray or basin, the solution is active for 16 days.

Via Antichi Pastifici 15
70056 MOLFETTA (BA)
Italy
+39 0803381004

+39 080 3386617