<![if !IE]> <![endif]>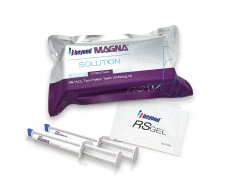 BEYOND® Magna™ Solution is a full size two patient treatment kit. a simplified and enlarged version of the Mox5 Solution kit. Each W Gel syringe contains enough gel for four treatments.
MognOS Solution consists of a dual barrel syringe of 35% H2O2. which con then mixed with a RS Gel that contains known desensitizing ingredients such as potassium nitrate and restoring ingredients such as hydroxyopotite. This reduces the
concentration of hydrogen peroxide to below 6% and helps aid in reduction of sensitivity as well as reminerolizotion of the enamel. The result is excellent whitening results coupled with little to no sensitivity for those undergoing the treatment.
Stoff con alternatively use the provided spatula and Jar to apply
RS Gel directly to teeth ofter a full 35% treatment.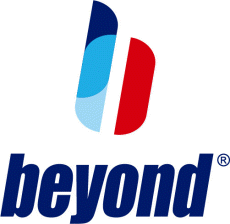 711 Julie Rivers Dr
Sugar Land ,TX 77478-2871
United States of America
+1 281 277 4352

+1 281 277 4350