<![if !IE]> <![endif]>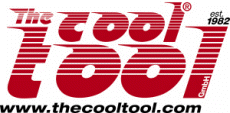 The Cool Tool GmbH
Fabriksgasse 15
2340 Mödling
Austria
List of product entries
This exhibitor shows the following products and commodity groups:

Company & products
Company
Company profile
Company portrait
For more than 30 years the Austrian company
"THE COOL TOOL" has been specialised in the development, production and distribution of innovative machines for prototyping, design and training.
The multifunctional UNIMAT 1 system is unique. This modular machine system enables the construction of a wide range of different machines, which have the same features as large industrial machines, the only difference being the small size ( that of a DIN A4 sheet).
Various machines can be assembled within seconds - from milling, turning, sanding-/ drilling to CNC - machines. The simple usage and the minimal space requirement makes UNIMAT a system which should not be missing in any lab or prototype workshop and can be used with many materials. In addition it is an ideal starting tool for CNC.
THE COOL TOOL - technical innovation - up to date.
Products
UNI-CNC-SET
Application sample 1
Application sample 2
Application sample 3
Product