<![if !IE]> <![endif]>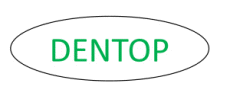 Dentop Co Ltd.
Minzu Rd 179 Lukang township
50551 Changhua county
Taiwan
+886 4 7772088

+886 4 7784286

List of product entries
This exhibitor shows the following products and commodity groups:

Company & products
Company
Company profile
Unternehmensportrait
Since 1996, DENTOP company is dedicated to combining dentist theory and clinical experience to develop dentist-related equipment to improve medical technology and increase surgical safety. In recent years, we find from research that the "force-limiting vibration reduction" technology that has been patented in many different fields. It can not only be used in dental implant technology, but hand tools used in various industries can exert the same effect, allowing everyone After each application of force, the purpose of precision, safety, effort and convenience can be achieved. This invention that changed the use of human hand tools also won the silver medal at the German Nuremberg Invention Exhibition 2019.
Products
Safety surgical hammer