<![if !IE]> <![endif]>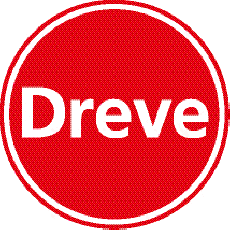 Dreve Dentamid GmbH
Max-Planck-Str. 31
59423 Unna
Germany
List of product entries
This exhibitor shows the following products and commodity groups:

Company & products
Company
Company profile

Company portrait
Innovation from tradition

In turbulent times, we learn again to value virtues that had already seemed to be a bit outdated: reliability, solidarity, perseverance. These are the values that distinguish us as a family-owned company.

Not long after its foundation as a small dental laboratory, Dreve has become an internationally recognized and innovative manufacturer of high-grade products for dental clinics and laboratories. We connect years and years of practical experience with state of the art technical know-how and most recent scientific developments. The result: More than 80 patents, business relations in over 100 countries, and products focusing on you, our customer and most important indicator.

Despite general social distancing, we have managed to move even closer together, and together we work for the successful continuation of the company. One of the many results of our permanent efforts, containing exciting new and innovative products from all areas of the dental world, is waiting to be discovered by you.

The fact that we are still able to cope with the tense global situation, including the crisis, keep our optimism and see our chances, is above all owed to you, our customers. At this point we would like to thank you for your loyalty and your trust on behalf of all employees and the Dreve family.
Products
Zerosil® soft with color indicator and faster formulation
FotoDent® biobased model
Dreve Mouthguard professional 3D
Laborsil speed and Laborsil clear
Vacfomat V9
Print@Dreve